Celtic & Aberdeen's Scottish Premiership Games Postponed after COVID-19 Breach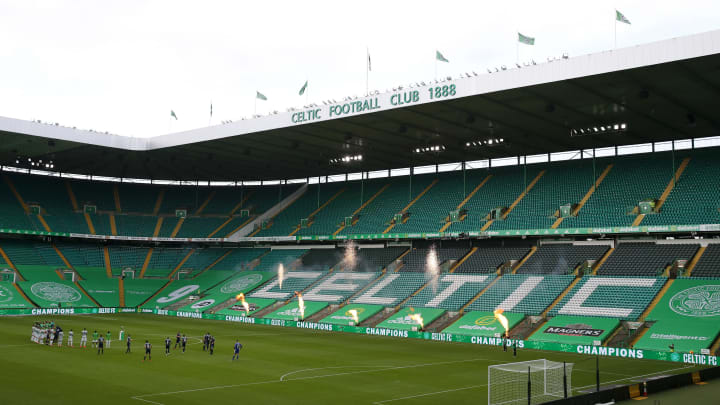 Three Scottish Premiership fixtures have been postponed following breaches of lockdown rules by Aberdeen and Celtic players.
Celtic's game against St Mirren and Aberdeen's fixture against Hamilton Academical – both due to be played on Wednesday night – will now be rescheduled, as well as Celtic's clash with Aberdeen on Saturday.
Scotland's first minister Nicola Sturgeon has demanded the postponements after Celtic defender Boli Bolingoli flew to Spain, failed to quarantine, and then played against Kilmarnock on Sunday.
Eight Aberdeen players, meanwhile, broke lockdown regulations by visiting a bar together last weekend. Two of them later tested positive for the virus, while six are currently self-isolating.
"This is just not acceptable," Sturgeon said at her daily briefing on Tuesday in regards to the lockdown breaches (via the BBC). "Every day I stand here and ask members of the public to make huge sacrifices on how they live their lives. The vast majority are doing that and it's not easy.
"We can't have privileged football players just deciding they are not going to bother. This can't go on."
Sturgeon added: "As a minimum, you should not be expecting to see Aberdeen or Celtic play in the coming week."
The news comes after Aberdeen's game at St Johnstone last weekend was postponed following Scottish government intervention, with the Scottish city currently in a local lockdown after a surge in coronavirus cases.
Celtic manager Neil Lennon, meanwhile, described himself as "livid" after the "incredibly selfish" Bolingoli went "rogue" and travelled to a high-risk country before appearing as a substitute in his side's 1-1 draw at Kilmarnock.
The Belgian defender said he was "guilty of an error of judgement" and apologised, with all players and backroom staff since returning negative results after undergoing two rounds of testing.
Nevertheless, first minister Sturgeon offered an ominous warning regarding the short-term future of Scottish football: "Consider today the yellow card. The next time it will be the red card because you will leave us with absolutely no choice."