Sturgeon admits Scotland got it wrong over exam grades

Updated / Monday, 10 Aug 2020 16:49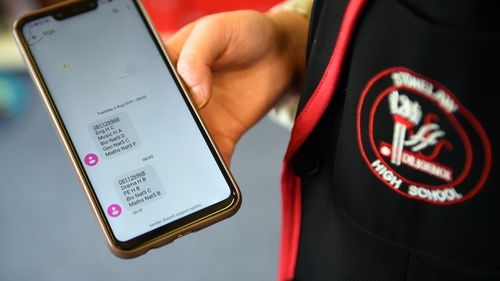 Scotland's First Minister Nicola Sturgeon has sought to address anger over pupil examination results by admitting that the devolved government had not got it right during the pandemic.
With almost no examinations taking place, teachers graded pupils in key exams and the grades were then moderated by examination boards.
To the dismay of pupils, many grades in Scotland were revised down.
"In a very difficult and unprecedented situation, we took decisions that we thought on balance were the right ones," Ms Sturgeon said, adding that there had been too much focus on the system and too little on the pupils involved.
"Too many students feel they have lost out," she said.
She added: "We will be taking steps to ensure that every young person gets a grade that recognises the work they have done.
"Our concern – which was to make sure that the grades young people got were as valid as those they would have got in any other year – perhaps led us to think too much about the overall system and not enough about the individual pupil."
Ms Sturgeon added: "That burden has not fallen equally across our society. Despite our best intentions, I acknowledge we did not get this right and I'm sorry."
Additional reporting PA